Welcome to our N3XTCODER Meetup at Spielfeld Digital Hub.
Agenda
6:45pm Registration & Networking & Snacks & Drinks
7:00pm Welcome & Introduction (Simon Stegemann & Jonathan Moore N3XTCODER)
7:10pm Machine Learning Project with Goethe Institut & Aaron.ai
Goethe-Institut and the Machine Learning Project (Kathrin Hahn)
Challenges in voice recognition and possible ways to solve them (Iwan Lappo-Danilewski)
The concept of the Hackathon and an overview of the results (Joachim Quandt)
Presentation of current stage (Tom Gadsby)
8:00pm Q&A
8:20pm Interaction & Networking (Jonathan Moore)
#tech4goodberlin
Speaker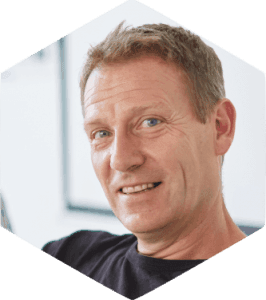 Joachim Quandt
Joachim Quandt works at Goethe-Institut in the development of digital based use for learners of a foreign language. Beside the gamification and mobile use, he especially is engaged in questions about the appearance of voice-operated use.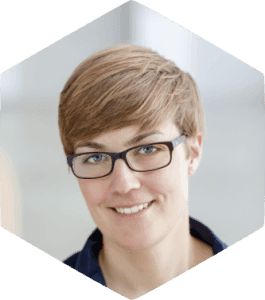 Kathrin Hahn
Kathrin Hahn established lean product development at the Goethe-institut. Since the end of 2018 Kathrin has spearheaded the strategic reorientation of the institute's language learning offerings.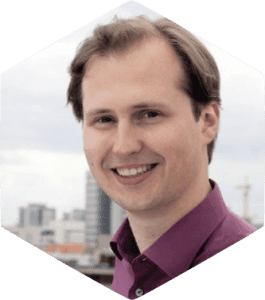 Iwan Lappo-Danilewski
(CTO of aaron.ai)
Iwan's decision to become co-founder of Aaron.ai roots in a fascination for the possibilities of applied algorithms. He explored the interconnections between algorithms and our environment with a double diploma in applied mathematics and theoretical physics. After some years of managing IT transformation projects with an IT strategy consultancy, he co-founded Aaron.ai in close cooperation with the artificial intelligence department of the Humboldt University – focusing on bringing intelligent automatic voice interactions to companies of all sizes.
Eventflow of the upcoming Meetups
Our Next Meetup:
Supply Chain Transparency and the future of retail
---
7th of May 2019, 7 pm
---
Dates of following N3XTCODER Meetups @Spielfeld
4th of June 2019, 7 pm
2nd of July 2019, 7 pm
6th of August 2019, 7 pm
3rd of September 2019, 7 pm
1st of October 2019, 7 pm
5ht of November 2019, 7 pm
3rd of December 2019, 7pm
Just remember every 1st Tuesday in a new month from April onwards!
---
Save the Dates and join our Meetup Group to keep updated!
About N3XTCODER
We put the power of technology in your hands and enable you to use it for social innovation. N3XTCODER sets a focus on how breakthrough technologies can tackle and solve exceptionally fast growing social problems globally.
Building on our 10+ years of experience in the tech industry and the social impact sector, N3XTCODER provides digital expertise and a global tech expert network committed to create social innovation through digital technologies.
Our products are Hackathons, Product Labs and Technology insourcing (Tech team building).
Our services cover a spectrum for the development of digital products in the areas of digital strategy, software engineering, UX (user experience) and UI (user interface) design and ethical leadership in the digital area.
In 2019 we will pilot our new N3XTCODER Venture Studio. Together with social enterprises, NGOs and NPOs, we help to develop and grow innovative technology startups that have the potential to create social impact at scale.
Follow us on Twitter @N3XTCODER
About Spielfeld Digital Hub
Spielfeld Digital Hub is a platform for corporate innovation. As a joint venture between Roland Berger and Visa Inc., Spielfeld enables leading corporates across industries to explore and execute digital opportunities. In an agile work environment, we facilitate new working methods and support organizations in cultural change. Within our space innovators, makers, domain experts and corporates are working side-by-side to build new digital products, services or business models. We offer our infrastructure, network, co-creation formats and community to curate the transformation. We produce and host high profile and community events to proactively moderate discussions about the future.
About Goethe-Institut
The Goethe-Institut is the cultural institute of the Federal Republic of Germany with a global reach.
They promote knowledge of the German language abroad and foster international cultural cooperation. They convey a comprehensive image of Germany by providing information about cultural, social and political life in our nation. Their cultural and educational programmes encourage intercultural dialogue and enable cultural involvement. They strengthen the development of structures in civil society and foster worldwide mobility. With our network of Goethe-Instituts, Goethe Centres, cultural societies, reading rooms and exam and language learning centres, we have been the first point of contact for many with Germany for over sixty years. Our long-lasting partnerships with leading institutions and individuals in over ninety countries create enduring trust in Germany. We are partners for all who actively engage with Germany and its culture, working independently and without political ties.