When
23 September 2017
07:30 - 14:30
Join us on Saturday September 23th 2017 for the N3XTCODER Workshop with the Social Entrepreneurship Network Germany (SEND) and become a #changemaker!
The N3XTCODER Workshop is designed in a way that you can either join track 1 or track 2:
Track 1: User Experience and User Interface Design
You will be able to enhance your skills and expand your knowledge by working on the new Social Entrepreneurship Network campaign website. Learn with Prof. Gabor Kovacs (design academy berlin) and UX/UI design expert Audrey Liehn. This track will focus on identifying roadblocks in the User Experience and User Interface and how to analyze and design for better performance and conversion. PLEASE NOTE: This track is in German language.
Track 2: Technical Product Management: Essential tools and methodologies to realize your product vision
This track is designed for founders and product owners, interested in an overview of the tools, analytics and choices necessary to build a digital product or start up. This workshop will help you to navigate through the landscape of buzzwords like MVP, Agile, Lean and to choose the right tools and the right people to get started. Learn with N3XTCODER CTO and coach Jonathan Moore who draws on his experience on 15 years in tech. This track is in English language.
For our workshop we teamed up with the Social Entrepreneurship Network Germany, that aims to become a strong voice and representative to all the #changemakers in Germany. Together we can grow this network and develop their website into a tool that helps to enshrine social innovation into Berlin and Europe's politics.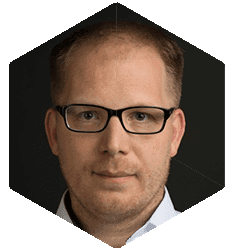 Prof. Gábor Kovács
(design academy berlin)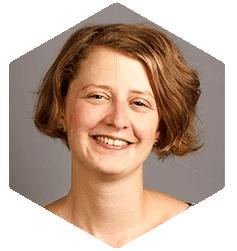 Audrey Liehn,
UX/UI Design Expert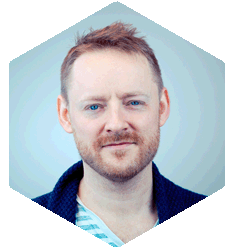 Jonathan Moore,
Co-Founder N3XTCODER
If you are a design talent motivated to create social impact with your skills, you have also the chance to apply for a free ticket supported by design academy berlin and by N3XTCODER.
How to apply: Design an appealing and user-friendly screen for a new "Werde Mitglied" section for www.send-ev.de Be creative (no need to stick to the current design) and send your screen and your design portfolio to [email protected]
DEADLINE FOR APPLICATIONS September 14, 2017
Track 1: UX/UI Design:
UX/UI Analysis: How to analyse and evaluate the SEND website
Information Architecture & Interaction Design
Prototyping: User feedback for better product design
UX/UI Design: Learn to design for better conversion and performance
Feature development: human centric product design
Workshop Participants:
UX/UI Designers interested in website design for better performance and conversion
Design talents interested in a dual course of studies B.A. Web Development with design akademie berlin
Graphic designers and product managers looking for insights in human centric product design
Engineers who want to learn how to make their front-end more user-friendly
Everyone else who would like to learn more about meaningful digital products
Skills required for this workshop:
Basic design skills and first experience with UX/UI Design
Basic understanding of Graphical User Interface software
Takeaways by the end of the workshop, you have a better understanding of:
UX/UI tools like Sketch, InVision or Marvel Prototyping
User analytics and human centric product design
Understanding problem spaces and how to ideate solutions
Articulate and defend design decisions
Understand how designers work with others on a product development team (e.g., product managers, developers, visual designers, etc.)
The concept of social business and social innovation in tech
---
Track 2: Technical Product Management:
Building an MVP (Minimal Viable Product) and setting priorities
Human centric development
Agile and the importance of feedback loops
Real world necessities:

Overview of tools from GitHub to Slack and Asana to help with the process
What to expect with code delivery
Workshop Participants:
Startup Founders
Product owners
Technical product/project managers
Anyone with a vision for their own digital product!
Skills required for this workshop:
No specific coding / design skills required
Takeaways…by the end of the workshop:
You will know how to navigate the landscape of buzzword ("MVP", "Agile")
You will know how to write user stories and prepare a backlog
You will be able to prioritise effectively
You will understand why to start with the MVP
You will know what the benefits of agile and lean methodologies
You will have had a snapshot view into the various tools to support getting your technical product off the ground