Implementing AI for Social Innovation Series
6 - 13 December 2023
Starts at 11:00
In an era where Artificial Intelligence (AI) is reshaping the world, it's time to harness its potential for social good. Join us in this enlightening series where we explore the intersection of AI and social innovation. Our goal is to ignite discussions, foster connections, and pave the way for collaborative solutions that benefit society.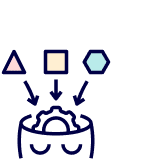 Understanding AI
Explore the essentials of Artificial Intelligence and its impact in social change. Our meetups delve into AI's applications, ethics, and capabilities, providing a robust understanding essential for social entrepreneurs.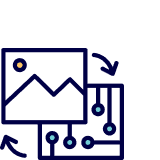 Applying AI
Learn to apply AI tools for social good. We focus on practical AI integration in social projects, offering insights to transform AI knowledge into impactful strategies.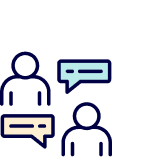 Speaking AI
Network with AI experts and like-minded social entrepreneurs. This segment encourages idea exchange and collaboration, helping you stay abreast of AI trends and opportunities in the social sector.
First Meetup: "AI: A Deep Dive into Sustainability, Entrepreneurship, and Ethics" (Online, December 6th)
Engage in an enriching online discussion featuring selected speakers. We'll explore diverse perspectives on AI's role in sustainability, its influence in entrepreneurship, and its impact on people and ethics. This session is tailored for accelerators, intellectuals, and systemic catalysts with deep knowledge of AI, offering a platform to share ideas and insights on integrating AI into the fabric of social innovation.
Introduction to AI and its potential in social innovation
AI in Sustainability, Entrepreneurship, and People
AI Ethics and Open Source Principles
Q&A and Networking
Second Meetup: "AI and Local Impact: Ethics, Collaboration, and Open Source" (In-Person, December 13th)
Join us for an in-person session where stakeholders and startups come together to discuss the ethical implications of AI, strategies for collaboration, and the importance of open-source technology. This meetup aims to bridge the gap between AI technology and local community needs, fostering a space for meaningful dialogue and actionable insights.
Stay tuned for more details about our second meetup, including speaker announcements, specific foci, and additional ways you can engage with the local startup community. We're committed to providing a platform for meaningful exchange and actionable insights in the realm of AI and social innovation.
Frequently Asked Questions
Do I have to attend both meetups?
I am not representing a company or organization oriented to the Social Innovation, can I still participate?
Will there be a hybrid event?
Who is organising this event?
Will there be parking options for the on-site meetup?
Do I need to cancel my ticket when I get sick?
Will there be drinks and food?
What will be the language of the events?
How can I join the online meetup?
Who will be talking at this event?
Surrounded by high-level participants, professionals, innovators and entrepreneurs, one can feel how technology can contribute to a more sustainable future.
Magdalena Zieleniewska
Senior Manager Sustainability Solutions at Visa