When
15 September 2021
07:45 - 15:00
Where
Invite-only online Hackathon!
How do we promote future skills and innovation in companies and civil society to face the digital future with confidence?
N3XTCODER joined forces with Fraunhofer CeRRI (Center for Responsible Research and Innovation) and ZiviZ at the Stifterverband in 2020 to support the innovation process around their project "Future skills through engagement" that they initiated in 2020. The goal of the project is the scientific monitoring of the cooperation of brand-strong large-scale enterprises with non-profit organizations. Insights were highlighted on how corporate engagement can become a learning site for future skills and promote innovative capacity. 
30+ experts from different sectors came together in our invite-only Skillpreneurs hackathon to think about the future of corporate volunteering projects. Together we wanted to further the development of strategic corporate volunteering approaches to be made publicly available.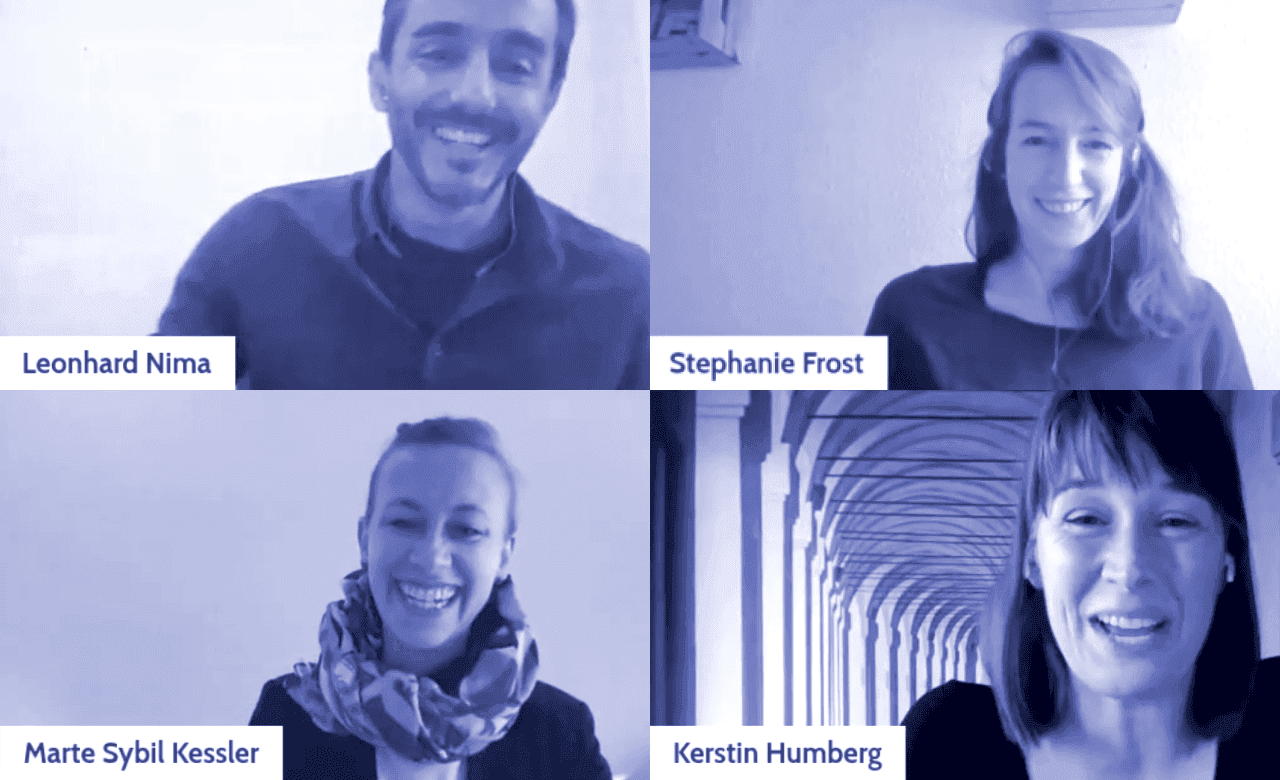 "Together we build the foundation of collaboration for a sustainable future!" 
Joris-Johann Lennsen
Head of Corporate Engagement and Responsibility, Stifterband
About the hackathon: 
We teamed up with the most innovative NGOs, digital professionals and domain experts
to collaborate in an inspiring environment developing concrete solutions & future skills. Together we identified three key areas, that all experts worked on:
Goals of the hackathon:
Program:
Better integration of CSR, corporate volunteering and corporate innovation for an impact-driven strategy
Insights on key success factors for corporate volunteering and CSR programs
Partnerships:
Strengthen and support impact focused entrepreneurs, NGOs & NPOs. 
Partner companies and NPOs collaborate during the Hackathon.

Outcomes as the basis for the Future Lab with Fraunhofer CeRRI.
Establish a collective impact format that encourages Social Entrepreneurs, NPOs, the Tech and the Science Community and Industry experts to work together to shape the future of corporate volunteering.
The result:
Three groups presented their challenges and impact-driven solutions. See their innovative presentations in German here (Google slides): 
Group 1 - How do you set up a contemporary corporate volunteering program? 
Group 2 - How can we further develop and scale corporate volunteering programs?
Group 3 - What does the future of corporate volunteering look like? 
If you're interested in the results, please sign up to our newsletter. Stay informed and make sure you don't miss out on our social impact events in the future! You can also write to us at [email protected]
About N3XTCODER
N3XTCODER is a Berlin based impact tech hub that helps young and established companies to develop and scale sustainable and social solutions. We identify and work with the best data-backed technology solutions and projects, providing them with the expertise and skills required to transform an idea into a disruptive digital product. At N3XTCODER, we strive to use data for good and work to build solutions that have the potential to tackle the most pressing problems that persist today. We strongly support the Global Goals and aim for all our projects and partners to contribute to one or more of the 17 Global Goals that have been launched by the United Nations in 2015.
More on this topic ...
You might also be interested in reading the following content.