N3XTCODER Hackathon for Supply Chain Transparency
written by

Clara Fischer
2019-12-05T17:30:43.900Z
On Wednesday, the 27th of November 2019, more than 80 participants joined the N3XTCODER Hackathon to support ventures fostering supply chain transparency.
For the final round of the series, N3XTCODER gathered its community to work on challenges that the selected social ventures were facing. Together with corporate volunteers from our partner companies Volkswagen AG, Zalando SE, adidas AG and Deutsche Bahn AG the participants developed solutions and strategies under the supervision of their expert facilitators. The teams were thoroughly matched by the N3XTCODER team based on the needs of the ventures.
The five ventures had been selected to present their status quo and share their challenges in a safe and highly impact-driven environment. Amongst like-minded hackers, the goal was to implement the previously elaborated tasks: Those that will provide the most valuable and achievable outcome for each given challenge.
Work Ahead's software helps enterprises to transform their supply chain to be more ethical and sustainable. The core of their business is to provide reliable information through their open-source blockchain. The team around Workahead's founder Ilona Mooney extracted data from the adidas data set and created a visual dashboard to extract information such as the carbon footprint of each product. Furthermore, they even created a MVP version of the mobile app to access the database.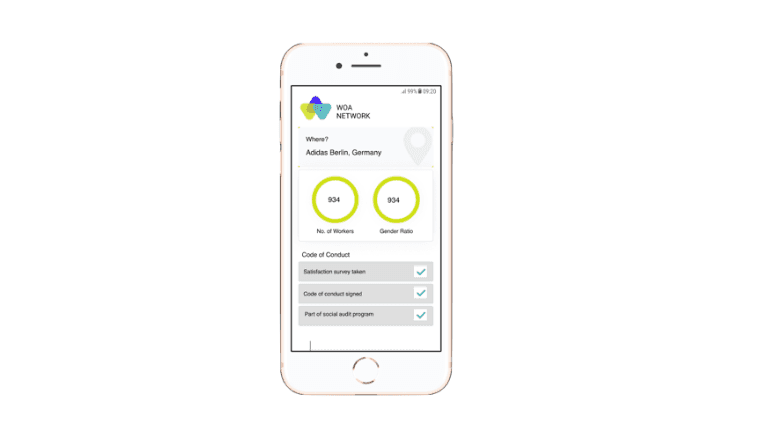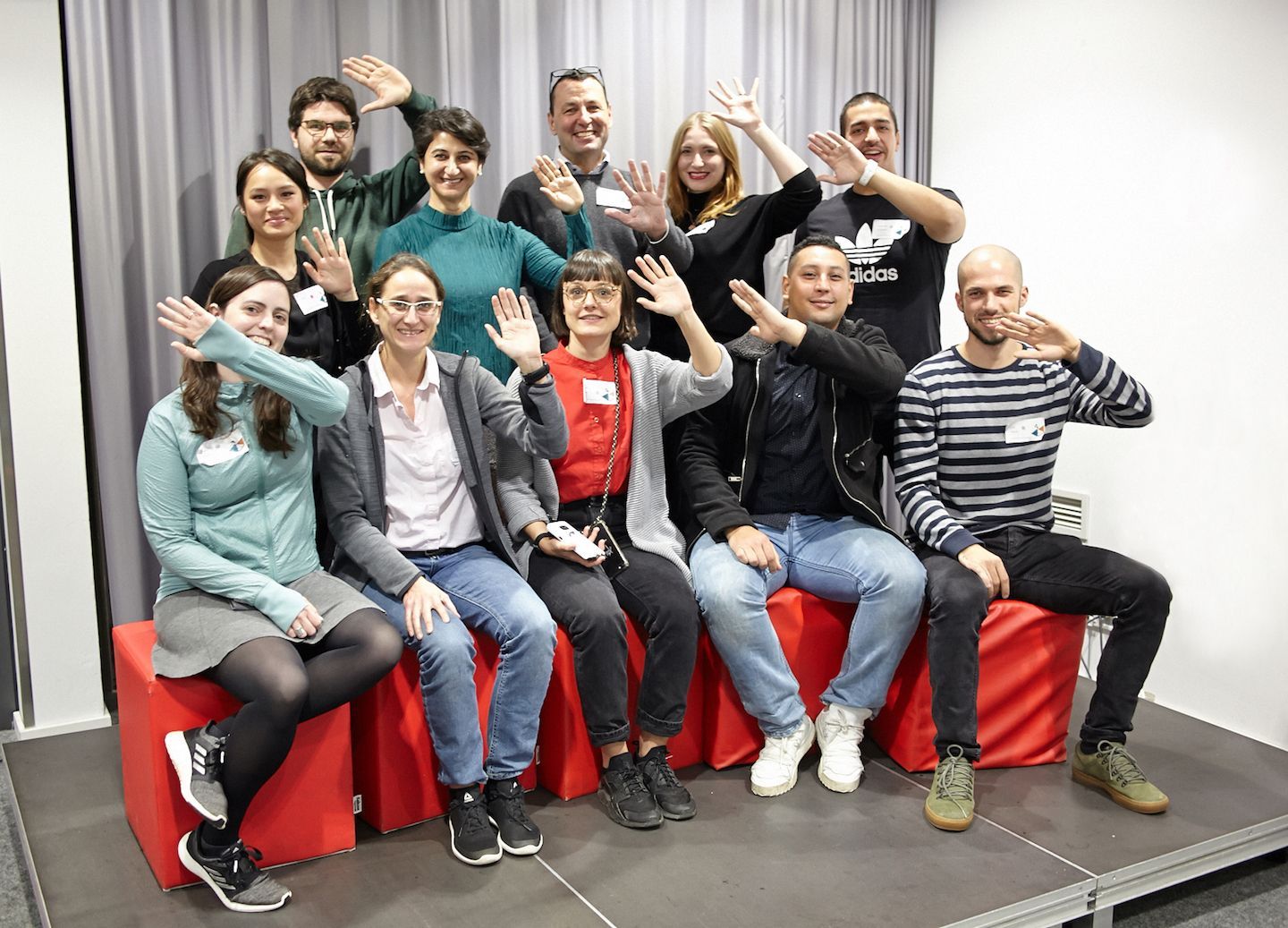 Slavefreetrade's goal of the day was to develop a consumer app interface and integrate a yield assurance to their B2B platform by using an automated process. This process ensures that the "slave-free" label is protected against abuse, as the venture offers the world's first human rights compliance platform.
The marketing experts have come up with an awareness campaign by working together with consumers and influencers as brand ambassadors to create buzz on social media. An exclusive pre-launch event will allow industry experts and community champions to test the consumer app and provide feedback. As a plus, the event participants serve as propagators – spreading the word about the companies' mission.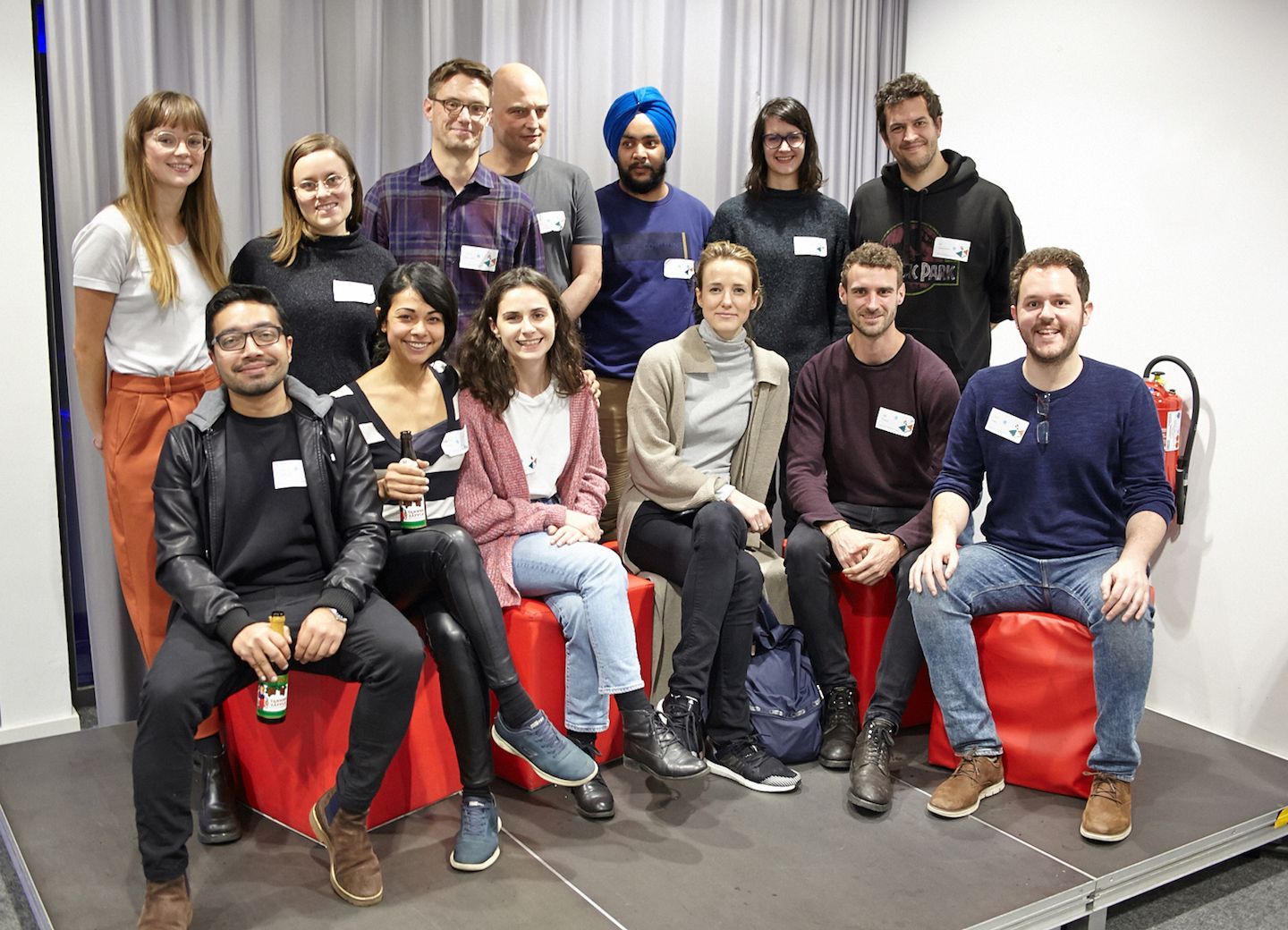 Eon's digital identity is especially targeted at apparel and retail customers. At the end of the day, their team has established a clear sales process by investigating monetization opportunities, identifying the right decision-makers and creating a selling proposition. As a result, Eon positioned itself as a broker that ensures reliable and up-to-date information between the stakeholders and encouraging their cooperation to work towards a circular economy business model.
Furthermore, they have built an app to connect brands to resellers/recyclers: It will enable resellers to access key product and material data provided by Eon's Digital ID by using technologies such as RFID, QR codes or NFC tags.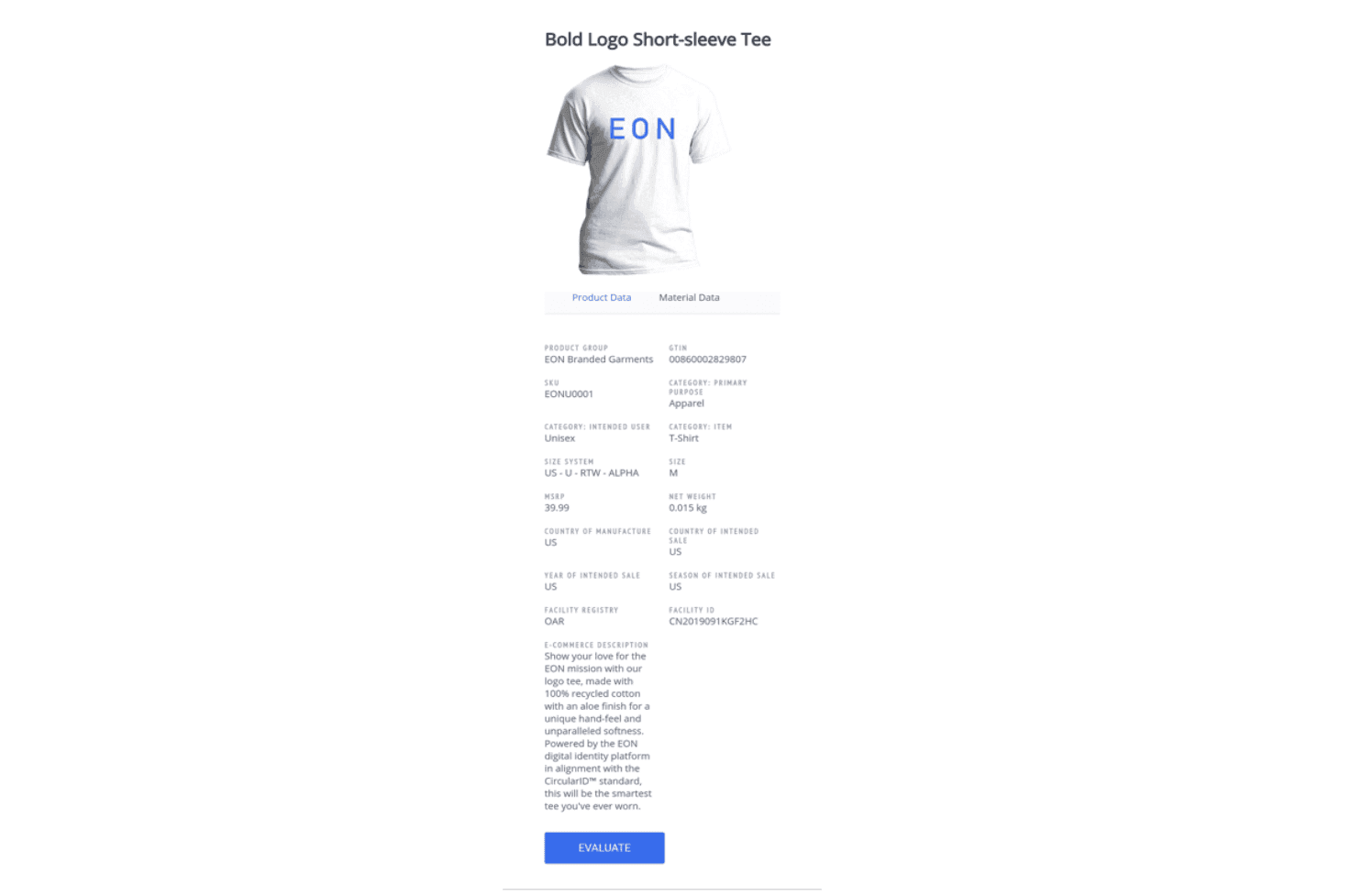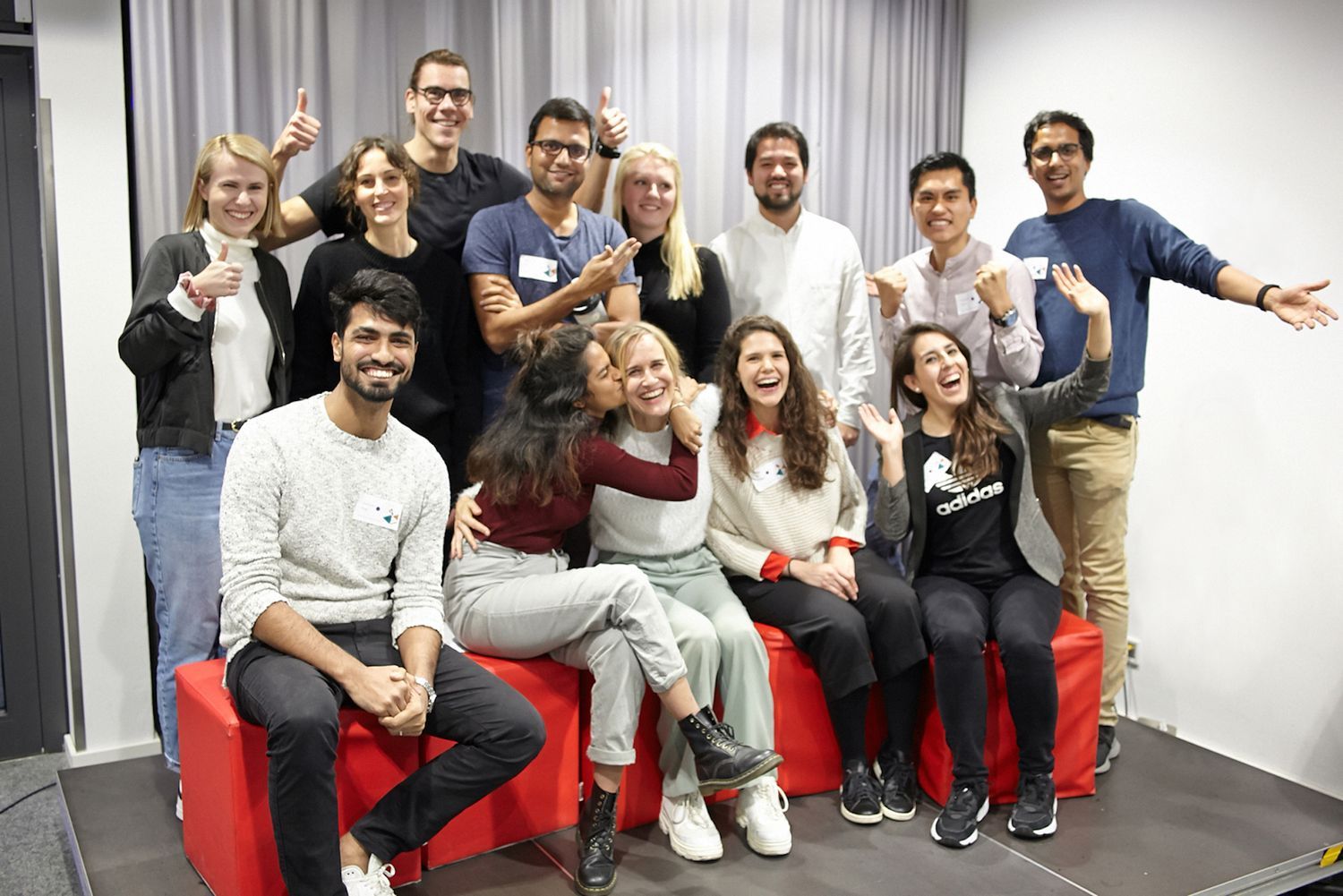 Sustify's digital training platform educates their customer's workforce on topics that will pay into a better understanding of compliance issues. Their team came up with an avatar solution that easily guides users through the gaming experience. The development challenge involved the improvement of facial recognition to log into the platform by utilizing a guiding frame, aiding the customer's registration process. Using multiple images that detect interferences between each login strengthens the algorithm and helps it learn. In addition, Sustify's sales experts refined their sales and marketing strategy.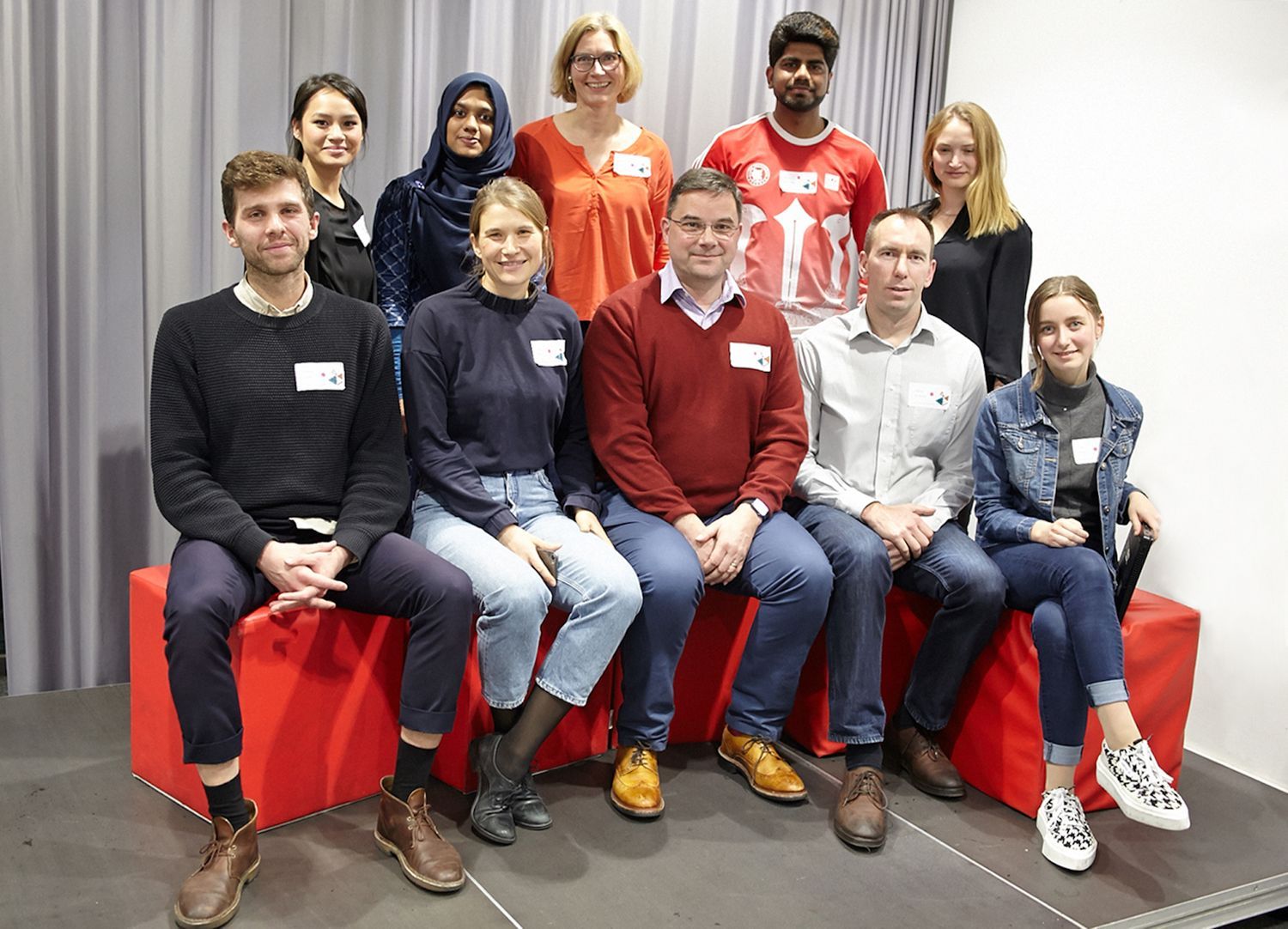 Circulor reflected on its commercial benefits regarding its value proposition: The main task was to articulate the additional value of traceability along the supply chain, e.g. by speeding up operational processes. In terms of their tech challenge, the team developed a role-specific mobile application, making the costly and time-consuming in-person training with their users redundant.
At the end of the hacking sessions, each team has pitched their solutions in front of the top-notch jury: Tim Wilson, Director from 3P Strategy, Jonathan Moore (Co-Founder N3XTCODER), Philipp Meister (Senior Director Sustainability Strategy, adidas AG), Salah Said (Corporate Responsibility & Sustainability Manager at Zalando Se), Yvonne Conrades (Sustainability Principles Procurement, Deutsche Bahn) and Ullrich Gereke (Head of Strategy Procurement, Volkswagen).
"Selecting the winning start up at the N3XTCODER's Supply Chain Transparency Hackathon was a real challenge for the judges! The 5 ventures that took part each addressed important challenges and made good progress on the day. It was brilliant to spend some time with each of them and help develop their propositions. Well done to the SlaveFreeTrade team for winning and to N3XTCODER for running a great Hackathon series."
– Tim Wilson, Director 3P Strategy
Are you interested in joining our next Hackathon? Sign up for the newsletter to keep yourself updated. No spam, only relevant info, promise!
Read what our volunteers have to say about their Hackathon experience:
"I wanted to get to know new people and build a great network with amazing individuals who have the same goal in mind: Driving sustainability and change in this world."
– Anna Le, Digital Trainee New Digital Business, Deutsche Bahn
---
"N3XTCODER Hackathon's prime focus on sustainability is the main reason why I got hooked onto it. It's a great pleasure to work for Supply Chain Transparency and offer potential solutions for real time challenges of such promising impact-driven social ventures."
– Shamseena Karumarot (Web Developer)