Open source harnesses the contributions of multitudes, not just the proprietary ideas of a few companies. It plays a significant role in software development over the past decade from containers to microservices, blockchain and serverless. As we see computing technology and software take on an ever larger role in everyone's life — from social media, to automation, to the Internet Of Things, to cyber-physical systems, to socio-technical systems. There is vastly more code to maintain than just a few years ago.
Learn more about the role of Open Source Software in the age of platform capitalism.
New code is shared, so anyone can see it, improve it and build their own contributions on top of it. After being dismissed by giants like Microsoft Corp. in the 1990s, this expanding body of work has become the foundation of the internet, smartphones and many software applications. Last year, IBM bought open-source pioneer Red Hat in the biggest software deal in history. Even Microsoft got on board, acquiring GitHub, the largest repository of open-source code.
Join us on Tuesday for a fun evening discussion and learn from experts in the field that hopefully inspire you to create impact!
---
About the presentations:
Florian Merz, Mozilla: What's Your Open Source Strategy?
Two years ago, Mozilla's Open Innovation team took inspiration from a discussion at the Open Source Leadership Summit around the need for companies invested in open source to be open by design: to ensure their entire open source approach for a project, from governance to tools, is thoughtfully designed to reach that project's goals and impact.
To help with this challenge, in summer 2018, Mozilla together with Open Tech Strategies published a research report, a "field guide" into open source strategy and project design. This "Open Source Archetypes Report" identified 10 general types of open communities in their strategic contexts.
Florian's talk will share perspectives to encourage a more systematic approach to open source and how to increase the intent and impact of collaborative technology projects.
Alistair Alexander, Tactical Tech and The Glass Room: The state of open source.
Brennan Novak, End Of The Line: Scaling Radical Sustainability!
Anna Hoffman, Intense Impact: "The four basic principles of Effectuation" with tips and tricks for their implementation.
How to create impact and success with a small team or alone? How to successfully scale social impact projects with little money and equipment? What does "value creation" mean in the context of open science? The "Effectuation" approach, researched by Professor Saras D. Sarasvathy, is recognized as the most sustainable strategy to make nonprofit projects or social start-ups successful.
About the speakers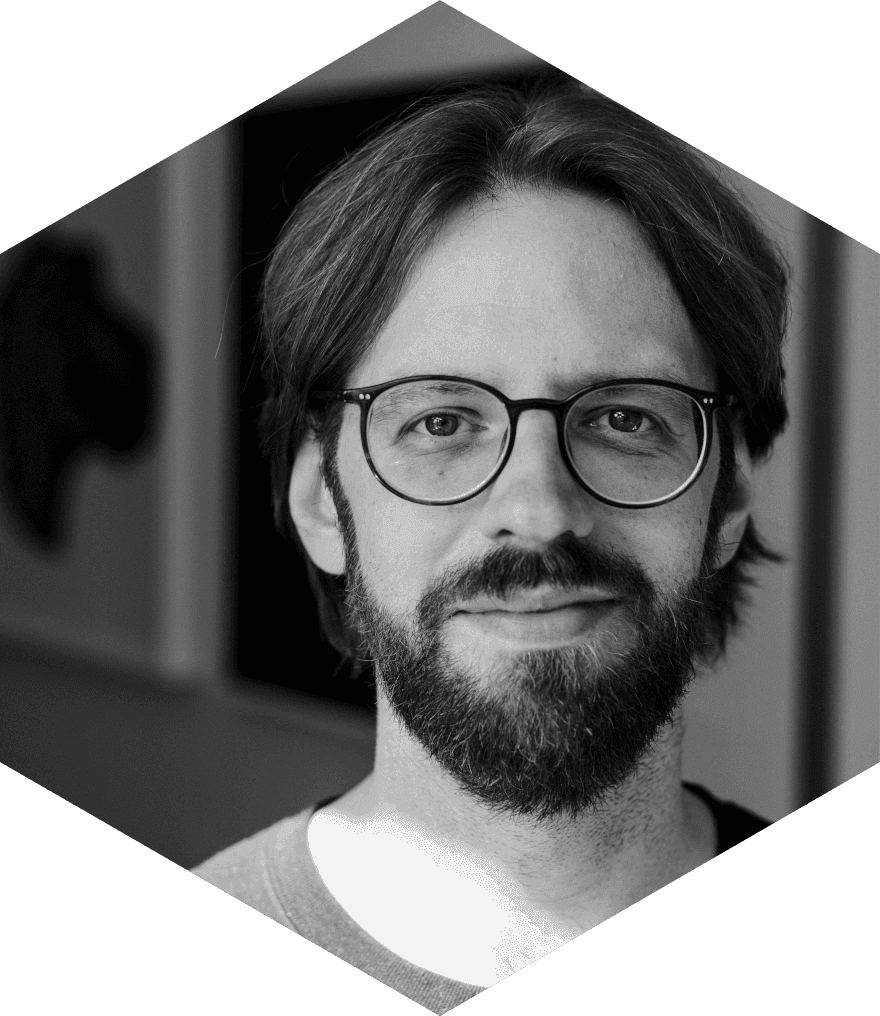 Florian Merz
Florian is an active member of the Mozilla community for 6 years and a staff member for about 2 years. As part of the Open Innovation team he works on Mozilla's Identity and Access Management system, bridging the gap between volunteers and staff. He's been working as a Software Engineer across the stack and industry for the past 10 years.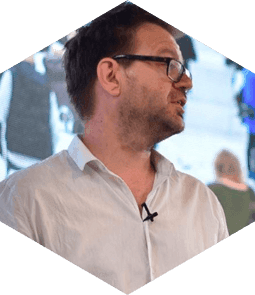 Alistair Alexander
Alistair is working with Tactical Tech, an international NGO based in Berlin that engages with citizens and civil-society organisations to explore and mitigate the impacts of technology on society. He is the project lead for The Glass Room and related projects and responsible for the production of three major Glass Room exhibitions in New York, London, San Francisco and further 150 Glass Room community events worldwide, reaching 160,000 people and starting a global conversation on data and privacy.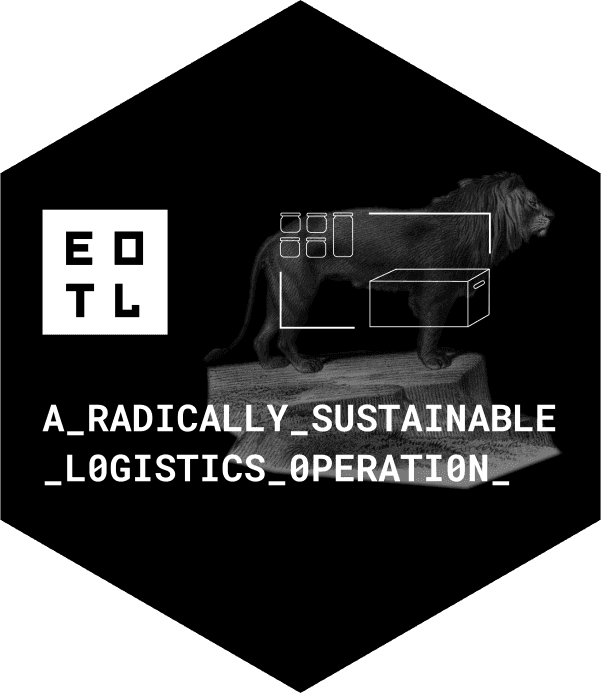 End Of The Line
The world is heating up. Climate protests are growing. Inspired by humanities necessity to confront the ongoing ecological destruction of our earth, soil, and air- EOTL was founded to develop systems for radically sustainable logistics. They are a group of software engineers, designers, food makers, and bike couriers who are developing software and physical packaging that aims to significantly scale the feasibility of zero-waste lifestyles in cities and beyond. EOTL also takes an unusual approach of creating our systems to be highly privacy conscious and resistant to surveillance capitalism and data collection of users. Instead they aim for solutions that help grow and strengthen real world Communities.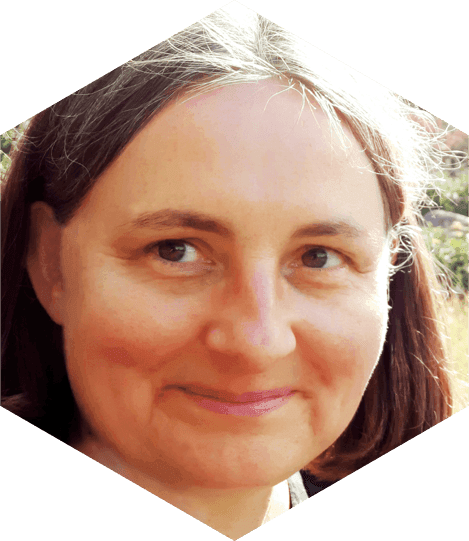 Anna Hoffmann
Anna is a coach for economic strategies certified by the "Bundesamt für Wirtschaft und Ausfuhrkontrolle", start-up consultant in the program "Innovationen brauchen Mut" from the State of Brandenburg and process consultant for knowledge management and agile work in the program "Unternehmenswert Mensch" of the Bundesministerium für Arbeit und Soziales. Further information on the website.
About N3XTCODER
We at N3XTCODER strongly support the Global Goals and aim for all our projects and partners to contribute to one or more of the 17 Global Goals that have been launched by the United Nations in 2015.
A 17-point plan to end poverty, halt climate change and fight injustice and inequality, the Global Goals are the biggest attempt in the history of the human race to make the world a better place.
A plan that 193 governments have agreed, a plan that the world wants and needs. A plan backed by leading business and organisations. A to-do-list for the planet that will only be achieved if everyone plays their part.
N3XTCODER aims to identify and work with the best technology solutions and digital products that have the great potential to tackle the most pressing problems that persist today.
Read more about the Global Goals at www.globalgoals.org
About Spielfeld Digital Hub
Spielfeld Digital Hub is a platform for corporate innovation. As a joint venture between Roland Berger and Visa Inc., Spielfeld enables leading corporates across industries to explore and execute digital opportunities. In an agile work environment, we facilitate new working methods and support organizations in cultural change. Within our space innovators, makers, domain experts and corporates are working side-by-side to build new digital products, services or business models. We offer our infrastructure, network, co-creation formats and community to curate the transformation. We produce and host high profile and community events to proactively moderate discussions about the future.