The 6th CASSINI Hackathon – Space for International Development & Humanitarian Aid
3 - 5 November 2023
Starts at 16:00
Register now on Taikai
Join the German chapter of the 6th CASSINI Hackathon in Munich. At the initiative, innovators unite to utilise EU space technologies for humanitarian aid and international development solutions. Join us on this mission, be part of our exceptional network and contribute for the greater good!
Pick Your Challenge
Throughout the hackathon event at Deutsches Museum and the subsequent mentorship period, we encourage participants to deepdive into one of the three captivating main subject areas and develop groundbreaking solutions: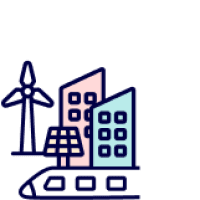 Supporting Sustainable Infrastructure Development
Leverage EU space technology for better energy, communication, and transportation systems, ensuring access to essential services and driving economic growth for a brighter future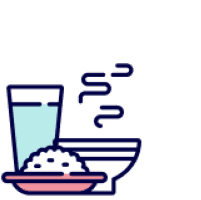 Strengthening Food Security & Access to Clean Water
Use EU space technology to optimize land use, forecast yields, enhance supply chains and monitor water sources for enhanced food security & clean water access worldwide.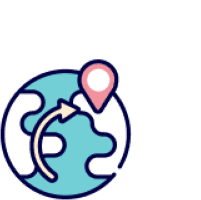 Understanding and Forecasting Forced Migration
Apply EU space technology to reveal climate change impacts on coastlines, rural areas, and population movement. Design and deliver effective humanitarian assistance for affected communities worldwide.
Don't miss out on this opportunity: Get involved with your skills, ideas or project to create a better world for everyone!
The Timeline
Follow the hackathon timeline to arrange your personal schedule and travel agenda accordingly. A detailed programme will be updated soon.
Skill Shares & Workshops: Big Ideas Campaign [Remote]
Free webinars for your Hackathon preparation! the Big Ideas Campaign is the ideal platform to gain valuable insights and refine your skills. You will get access to outstanding resources and captivating sessions designed to spark your creativity and encourage you to think big! Stay tuned for additional information. How? Once you're signed up via TAIKAI to the Hackathon, you automatically will receive all updates via email.
Hackathon Matching & Onboarding Session [Remote]
During this session, you will have the opportunity to connect with fellow hackers, explore innovative project ideas, and form teams that will bring these ideas to life. Our goal is to create a dynamic environment where diverse talents converge, turning your hackathon vision into a reality. Date/Time tbd.
Hackathon Weekend in Munich [On-site]
Join us for three action-packed days at the Deutsches Museum in Munich! Dive into using space data for global development and humanitarian aid projects. Make your skills count and benefit from great networking opportunities. Get ready to innovate!
How to Participate
Since 2016, N3XTCODER has organised over 70 tech events (online, offline and hybrid) to help startups accelerate, from providing mentorship, talent matching to fund sourcing.
This CASSINI Hackathon is the 3rd collaboration between N3XTCODER, SpaceTec Partners and the EU Commission – the organisers of the CASSINI initiative.
Here is how you are going to register for your Hackathon spot in this edition:

submit an idea, or join an existing one
Got an idea already? Suggest it as a project in the respective section on TAIKAI. Read the qualification criteria if you have any doubts. Alternatively you can just join an existing team/project.

Screening & Matching
We take each submitted project through an evaluation round internally. Selected projects will be contacted, highlighted in our communication and matched to the right talents.

hack With us
Join our virtual Matching & Onboarding Session and get ready for your trip to Munich: Let's innovate together! Participation is free, food and drinks are provided.
All active participants will receive a certificate of participation. Join us and other tech experts to make a difference.
How to Prepare
The CASSINI initiative offers an array of powerful resources and support to fuel your success – a whole ecosystem of innovation.

Every Participant can access Satellite/Sentinel data, cloud support, and on-demand expertise. Join the Hackathon to collaborate, grow, and innovate with other like-minded people. Read through the Hackathon Toolkit on the CASSINI website to know exactly what to expect during the Hackathon Weekend.
Our Prizes
The winners of the CASSINI Hackathon Germany will receive €10,000 worth of digital product support:
First place: €5,000
Second place: €3,000
Third place: €2,000
The top 3 teams across all 11 European hackathons will be awarded an additional 100 hours of expert mentoring from CASSINI.
It's a Match!
The hackathon is open to anyone with a passion for humanitarian aid, international development, entrepreneurship, digital solutions and EU space technologies.
Skills such as data analytics, software development, engineering, space tech, design & digital product management are highly appreciated. Remember: Diversity makes a winning team!
I found a really motivated and skilled team (Polar Bearings), had a great time, expanded my professional network and in the end, we won the 2nd prize Europe-wide!
Thomas Metcalfe
Former Participant | Chief Data Scientist at Twain
Surrounded by high-level participants, professionals, innovators and entrepreneurs, one can feel how technology can contribute to a more sustainable future.
Magdalena Zieleniewska
Former Jury Member | Senior Manager Sustainability Solutions at Visa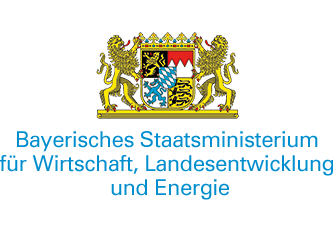 Bavarian State Ministry for Economic Affairs, Regional Development, and Energy
The ministry is at the forefront of driving economic growth and fostering sustainable development in Bavaria, playing a pivotal role in shaping the region's business landscape.

Deutsches Museum in Munich
The museum stands as a globally recognized institution dedicated to preserving and presenting the rich history of science, technology, and innovation, offering visitors a comprehensive journey through human achievements.
Frequently Asked Questions
How will Participants form teams?
Do I need to have an idea to participate in the Hackathon?
What types of skills are you looking for?
What benefits can I expect after participating in the Hackathon?
Will there be experts available to help my team during the event?
Is there a limit to the number of attendees?
Will there be a hybrid version of the Hackathon?
Do you have questions about joining as Participant or submitting your project? Contact us at [email protected].