The 4th CASSINI Hackathon: Space for the Financial World
4 - 6 November 2022
Starts at 15:00 CEST
Register now
Data scientists, financial services enthusiasts, crypto lovers, software developers, UX/UI designers, digital product professionals, and everybody who loves data and our planet: Find the most innovative applications of space data for a sustainable financial services sector!
The financial services industry as a facilitator of global economic activity is among the most important industries to create a more sustainable future. At the same time, satellite data form the basis to measure and understand global environmental and social conditions.
As a result satellite data will play a key role in decision-making in the financial world and beyond. The fast-growing space industry and its data enable new and innovative products and services.
How can we use EU space data to develop a sustainable future for finance, insurance, and investments?
Join the German chapter in Frankfurt, the financial capital of Europe. Be part of this EU-initiated mega hackathon, meet inspiring people, develop meaningful solutions, and win great prizes, out of a €10,000 prize pool. On-site at at TechQuartier or remote: Get your ideas to the next level!
Experts & Jury
To help your team navigate the intricacies of satellite data and the financial services space we have a great group of industry experts that will support you.
Andreas Siebert
expert
Geospatial Risk Advisor at SiRisCon // Former Head of Geospatial Solutions at Munich Re
Johanna Ruiter
expert
Advisor Satellite Applications at Netherlands Space Office (NSO)
Elise van Tilborg
expert
Founder at IMARA.earth // GIS Lecturer at Wageningen University
Dr Magdalena Zieleniewska
expert
Senior Manager Sustainability Solutions at Visa
Friedrich Hubel
jury
Co-Founder & COO at ecolytiq
Sebastian Haase
expert
Digital Experience Designer at Atelier Markgraph
Huy Ngoc Dang
expert
Manager of Hertie School Data Science Lab
Jonathan Moore
expert
Co-Founder&Tech Specialist at N3XTCODER
Florian Jaksch
expert
FinTech Specialist
Expand your professional network in the world of finance and connect with experts from Visa, R+V, top universities and other creative minds from technology, civil society and social enterprises.
Startups
You will also have the chance to meet several exciting startups at the hackathon that are shaping the future of sustainable finance. Get inspired by their stories, find out if you can collaborate, and learn how to turn your idea into a business. 
Your idea at the hackathon looks promising and you want to pursue it further? You will have the unique opportunity to interact with a group of startups.

Ecolytiq enables banks and financial institutions to offer their customers environmental footprinting as well as personalized impact offsetting and ESG investments.

U Impact's mission is using data to mobilise capital towards sustainability. 
The firm aims to transform sustainable investment by making it accessible to everyone, while helping improve sustainable investment products through behavioral analytics.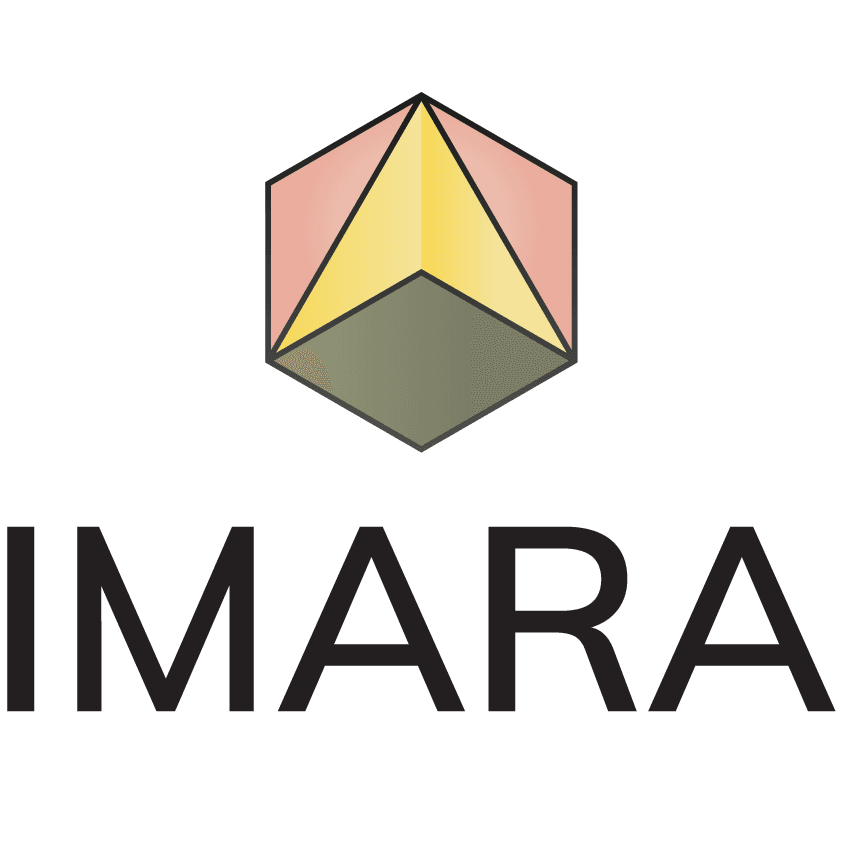 MARA.earth boosts projects working towards a more sustainable, biodiverse, and better-balanced world through geodata and visualization to inspire and report.
Prizes
We lined up powerful partnerships with established industry leaders, and top universities and are currently developing price packages that will make you win! As we move closer to the event, more details and potentially more prizes will be available.

€4,500 worth in cash, mentoring and product support for the team
€1,500 cash
€3,000 worth of hands-on product development support from the N3XTCODER team to bring your idea quickly to real users: Strategy planning and expert consultation, UX/UI design support, CTO consulting*
Top-notch pitch training to help your team win the overall CASSINI acceleration prize

€3,000 worth in cash, mentoring and product support for the team
€1,000 cash
€2,000 worth of hands-on product development support from the N3XTCODER team to bring your idea quickly to real users: Strategy planning and expert consultation, UX/UI design support, CTO consulting

€1,500 worth in cash, mentoring and product support for the team
€500 cash
€1,000 worth of hands-on product development support from the N3XTCODER team to bring your idea quickly to real users: Strategy planning and expert consultation, UX/UI design support, CTO consulting
All active participants will receive a certificate of participation. Participants coming to TechQuartier in Frankfurt (Main) will receive a small welcome gift. Stay tuned and register now!
Join the German chapter of the 4th CASSINI Hackathon – simultaneously happening in 10 different locations across Europe! 
CASSINI, the Competitive Space Startups for Innovation Initiative, is the initiator of this series of mega hackathons. It is part of a broad effort to support space entrepreneurship for a digital and sustainable Europe.
N3XTCODER joins a second time as local organiser in Germany to explore the application of space data in different industries.
Challenges
As a way to offer concrete solutions that address current challenges in the financial industry, the hackathon focuses on three key areas. Work with a large, well-curated selection of Space Data and create new ideas, concepts or applications in the following domains: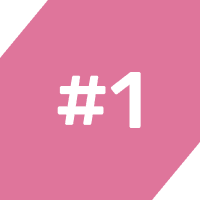 Enabling green and sustainable investment
Social or environmental impact investing;
ESG and SRI focused portfolio development;
Sustainable business operations;
Carbon offset trading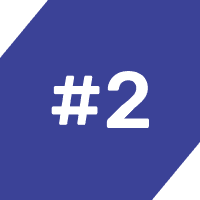 Innovating financial tools and technologies
Traceability for banking and financial institutions
Risk modelling and risk assessment
Novel and innovative insurance products
Financial software or mobile applications
Claims and damage assessment
Index production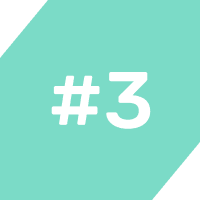 Advancing global market intelligence
Commodities trading
Stock market intelligence
Financial risk reduction
Data & Resources
With a wide range of data including geospatial data from Copernicus, provided by Sobloo, an established data and information access service (DIAS), we have a powerful setup to work with the data and explore new exciting applications efficiently.
European Space Agency (ESA)
European Union's Earth Observation Programme (Copernicus)
At the hackathon, you can use any tool you like. Access to the above mentioned data is provided via Sobloo.
Find out how it works and what you can do with it here.
The hackathon is open to anyone with a passion for finance, entrepreneurship, sustainability and EU space technologies.
Skills such as data analytics, software development, engineering, space tech, design & digital product management are highly appreciated. Remember: diversity makes a winning team!
Registration & Teambuilding
Register for the hackathon on TAIKAI
TAIKAI is the centralised application platform of the hackathon. Simply follow the instructions and make sure to select Germany as location
Secure your place by registering as soon as possible. Registrations are open until October 27th (5pm CET) – as long as spaces are available
Prepare & learn more about the data and challenges
Join your favourite sessions of the "Big Ideas Campaign" (BIC) between October 17th and 20th
The BIC is a series of free keynotes, panels and webinars featuring various experts connected to the hackathon's topic
You can also familiarize yourself with the data and challenges here
Find a team to work on the challenges
Create your own solution idea on TAIKAI if you already have an idea, and find new team members to join you for the Hackathon Weekend
Join a project of someone else on TAIKAI, or engage with other participants on Discord if you do not have an idea yet
Hack and innovate around the future of finance
On-site at TechQuartier, a top location in Frankfurt
Virtually
Don't miss out on this opportunity: Get involved with your skills, ideas or project to create a digital and sustainable Europe!
Track Record
The German chapter of the 4th CASSINI Hackathon is organised by N3XTCODER. The Berlin-based impact tech hub is the first institution to host the local edition of the EU-initiated mega-hackathon for a second time.
N3XTCODER enables impact-driven projects to leverage digital solutions for their continued success. Drawing on a solid track-record of projects and an ever-growing ecosystem of partners, coders, designers, product experts, and entrepreneurs, bringing 21st-century knowledge, skills, and talent to the table.
In 2021, the German winner, Polar Bearings made it to the 2nd place in the pan-European final. The dedicated, international team built a prototype of an AI-powered Arctic navigation app that offers safe and optimised route planning for terrestrial vehicles over icy terrain – in only three days!
For me the 2nd CASSINI Hackathon "Connecting the Arctic", co-organised by N3XTCODER was a great experience: I found a really motivated and skilled team (Polar Bearings), had a great time, expanded my professional network, and in the end, we won the 2nd prize Europe wide out of more than 70 teams!
Thomas Metcalfe
Data Scientist
Key Dates & Agenda
Stay updated with our hackathon agenda. As the launching date gets closer, we will announce access links to our online events.
Before the Hackathon Weekend takes place, you will have the chance to attend the "Big Ideas Campaign". This is a series of free webinars, providing insights into the EU's Space Data program, current challenges the European financial sector is challenging and how sustainable solutions can help reach Europe's climate goals!
Big Ideas Campaign:
Launch event: Get to know the initiators of the CASSINI Hackathons, and listen to inspirational talks by taught leaders/ successful entrepreneurs
Use cases: Learn more about how Earth Observation Data is used in Insurance and Finance
Data: Learn how to access the Hackathon's "Data Cube", get to know its potentials and limitations
Hackathon Preparation
Hackathon Details: Introduction to the Hackathon in Germany & finding a team
Team matching: If you don't have a team yet, join this call, and we will help you to match up
Hackathon Weekend
Friday: Welcome & Working Sessions
Saturday: Working Sessions
Sunday: Working Sessions & Pitches & Prizes
Our Partners
We have partnered with wonderful institutions to provide financial and professional support for your participation.