How to design a sustainable future through online hackathons
written by

Clara Fischer, Leonhard Nima and Simon Stegemann
2020-03-25T17:30:43.900Z
What a hackathon is about
Online hackathons are a great format to engage cross-industrial, international and innovative problem-solving
The more, the better? Why numbers can be deceitful: Creating real impact through proper moderation and mentoring (spoiler: communication is key!)
Our top recommendations for hackathons with lasting effect
We are facing the biggest reality shock, in a lockdown from our sofas. We are staring at our screens, consuming any information we receive through our filter bubbles and are having a hard time to grasp the consequences of our new reality. How to expect the unexpected?
What's coming next?
In times of fundamental crises a social entrepreneurial mindset can shift the perspective! It's a mindset that aims to go beyond ego and selfishness. It's all about developing and implementing solutions to social, cultural, or environmental issues.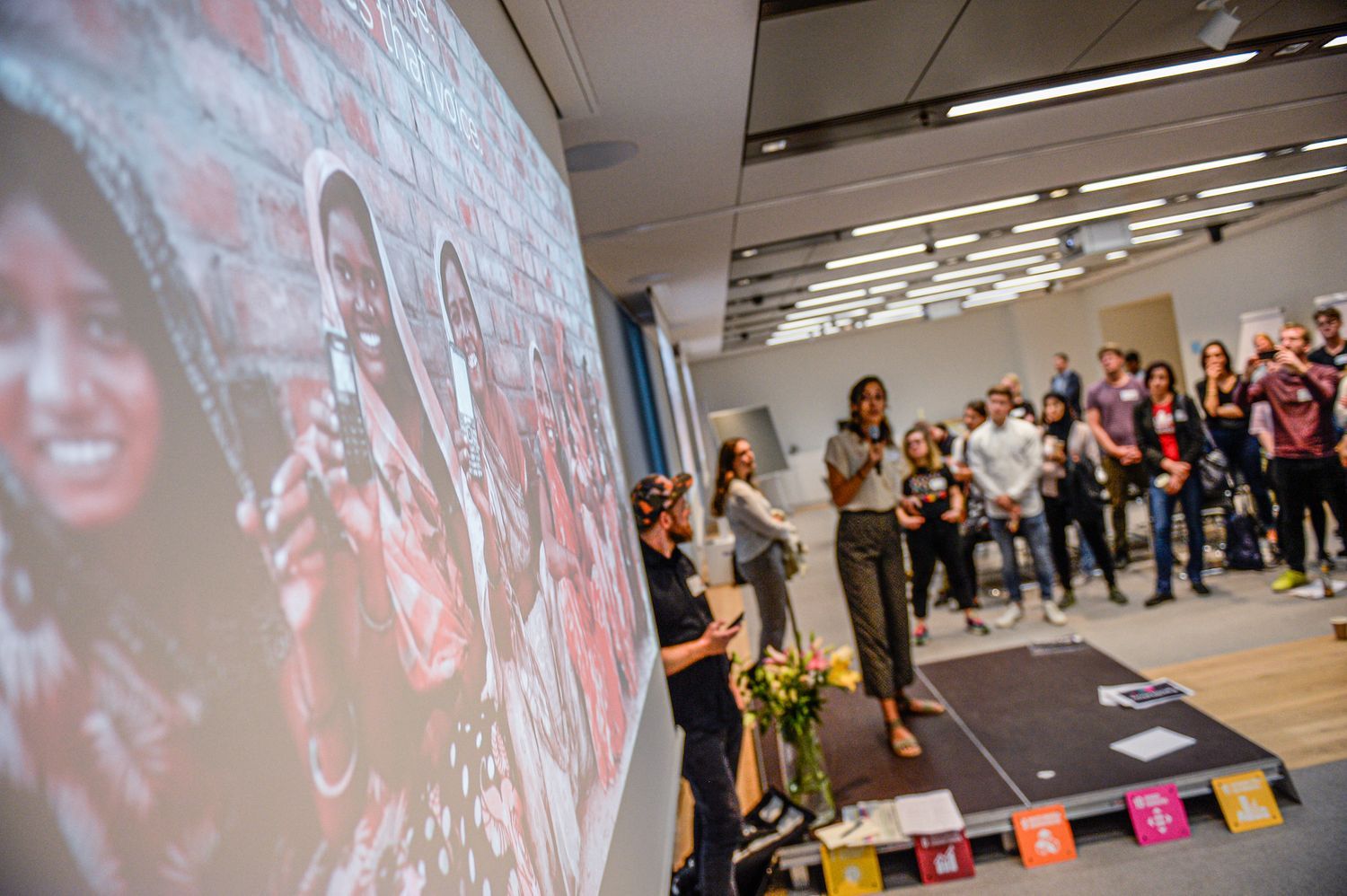 This weekend, the social sector in Germany demonstrated its creative beauty and power to take action: Driven by purpose and solution-oriented thinking, the players removed all barriers to bring together experts across industries. Above all the voices of the social sector the Social Entrepreneurship Netzwerk Deutschland e.V. - an association of more than 300+ social enterprises, NGOs and Foundations, founded in 2016 to give the social sector a strong voice.
The #Wirvsvirus online hackathon motivated numerous participants to solve pressing issues together by embracing the possibilities of digital technologies and remote collaboration to build solutions our society is calling for.
Since 2016, we as N3XTCODER have organized and participated in more than 100+ tech events - from our meetup series at Spielfeld Digital Hub in Berlin to large conferences such as Social Innovation Summit and the Global Social Business Summit to many different large hackathons such as #code4green and #hacksct-series. Built on our experiences, we gathered a plethora of insights on running formats of unconventional problem-solving. Hackathons are one of those.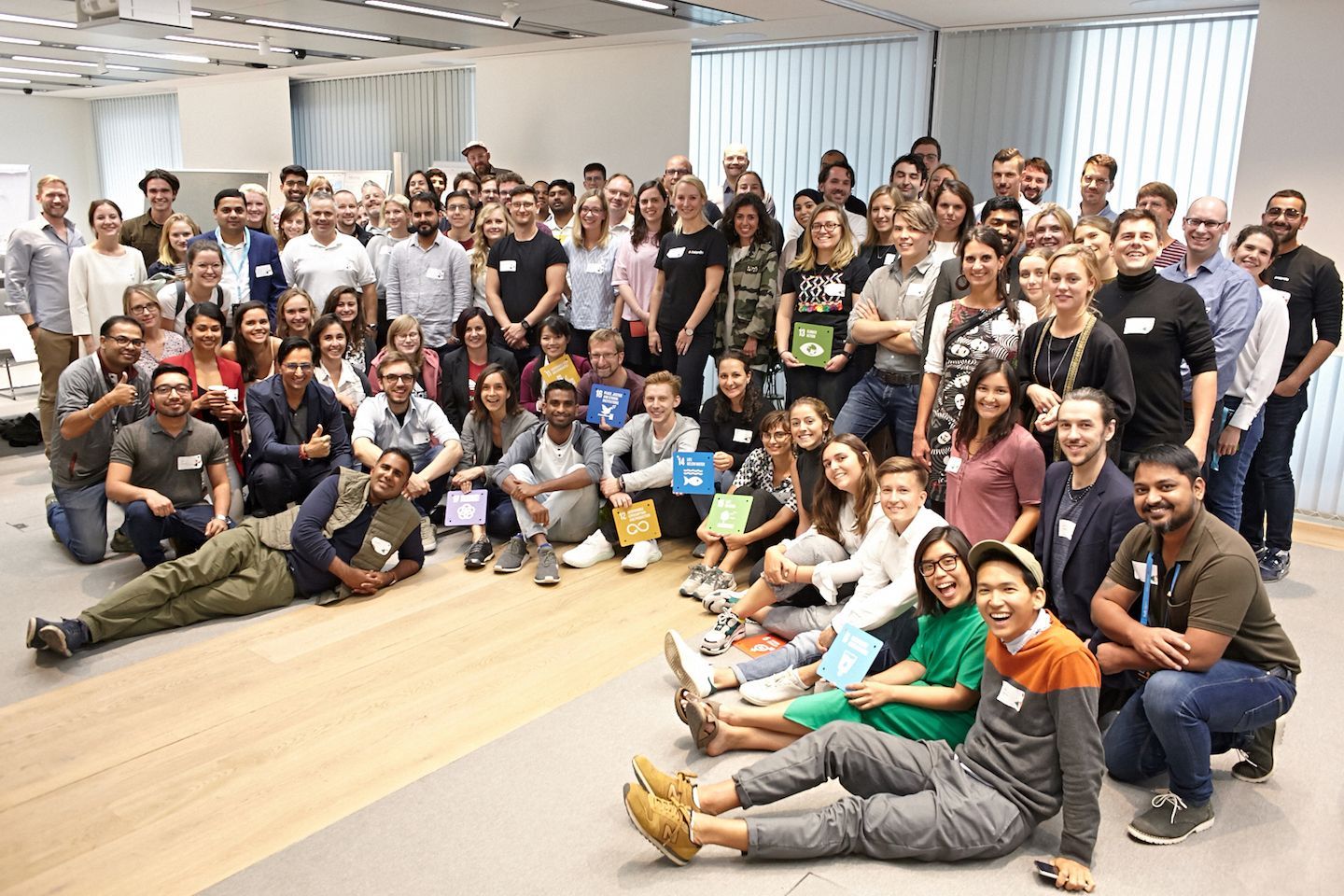 What exactly is a hackathon?
To keep it short: It is an event that brings together participants, experts and facilitators to solve issues through a hands-on approach. It stems from the words "to hack" and "marathon", which indicates that the participants try to approach a problem in a new and exploratory way, often in about 8-48 hours. The end goal is to create a functioning prototype to solve the proposed problem. It usually, but not exclusively, involves digital solutions, such as software or hardware. However, hackathons do need a variety of insights and knowledge, which includes not only coding skills, but also marketing, product and project management, communication, leadership, design and much more.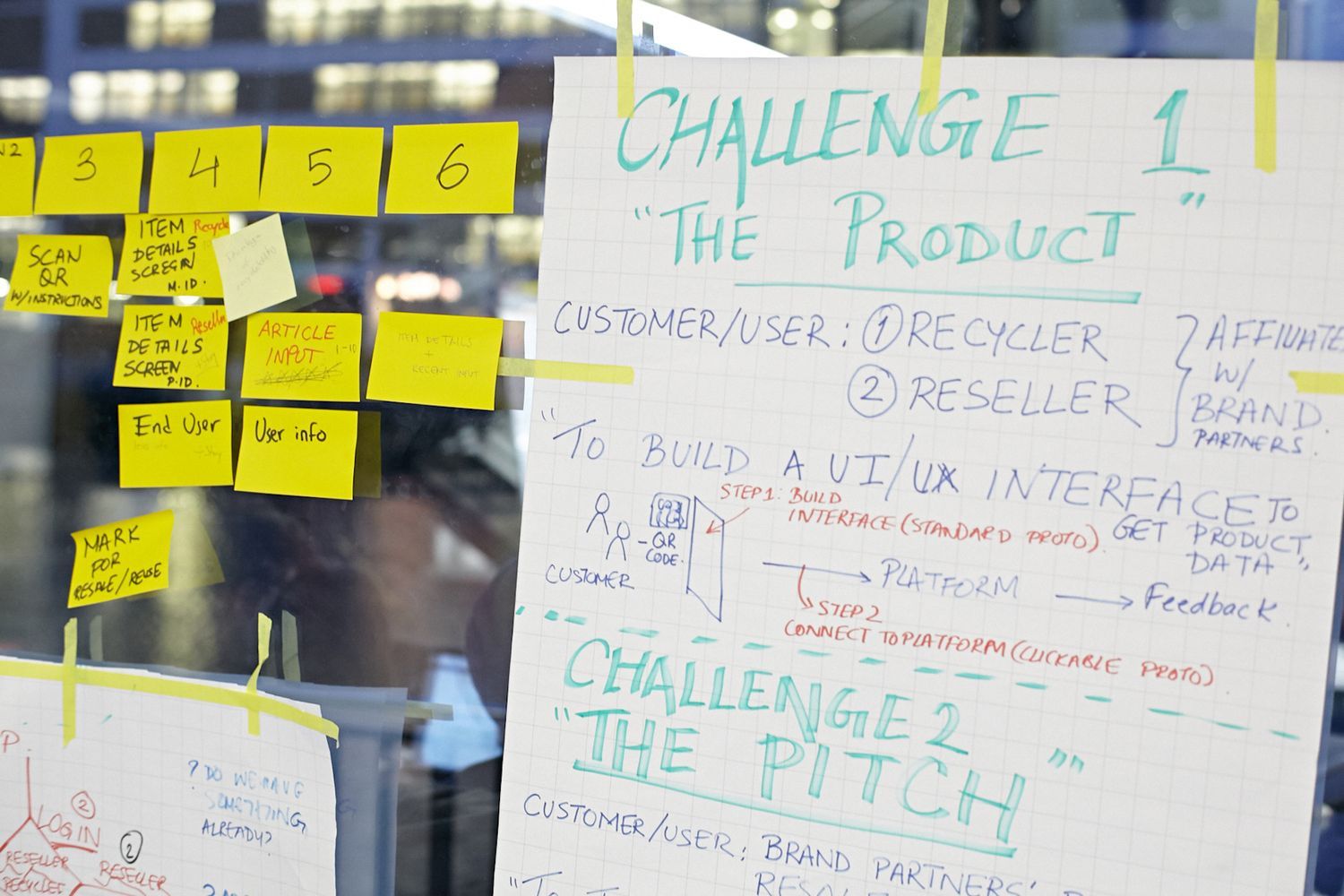 What makes an online hackathon so valuable in times of corona?
Most makers and innovators from all around the world are already used to working in agile and lean environments. The online hackathon format allows cross-industrial innovation and exchange in a condensed manner. It provides a safe structured process to try out digital and agile collaboration. By doing this remotely, we can make sure to grow our outreach towards people around the globe, tapping into industries and areas we haven't been considering yet.
Today's challenges are very complex, we believe that collaboration on many levels is the most effective way to make a change – no matter which topic you choose: Fighting diseases, standing up for human rights, saving the environment or battling with inequality. Or help each other during a pandemic. Everyone can easily participate and contribute with his skills to a topic our society needs to be solved. Online hackathons are an approved format to create social impact at scale, forming a society that grows together rather than building a future upon fear, separation and anger.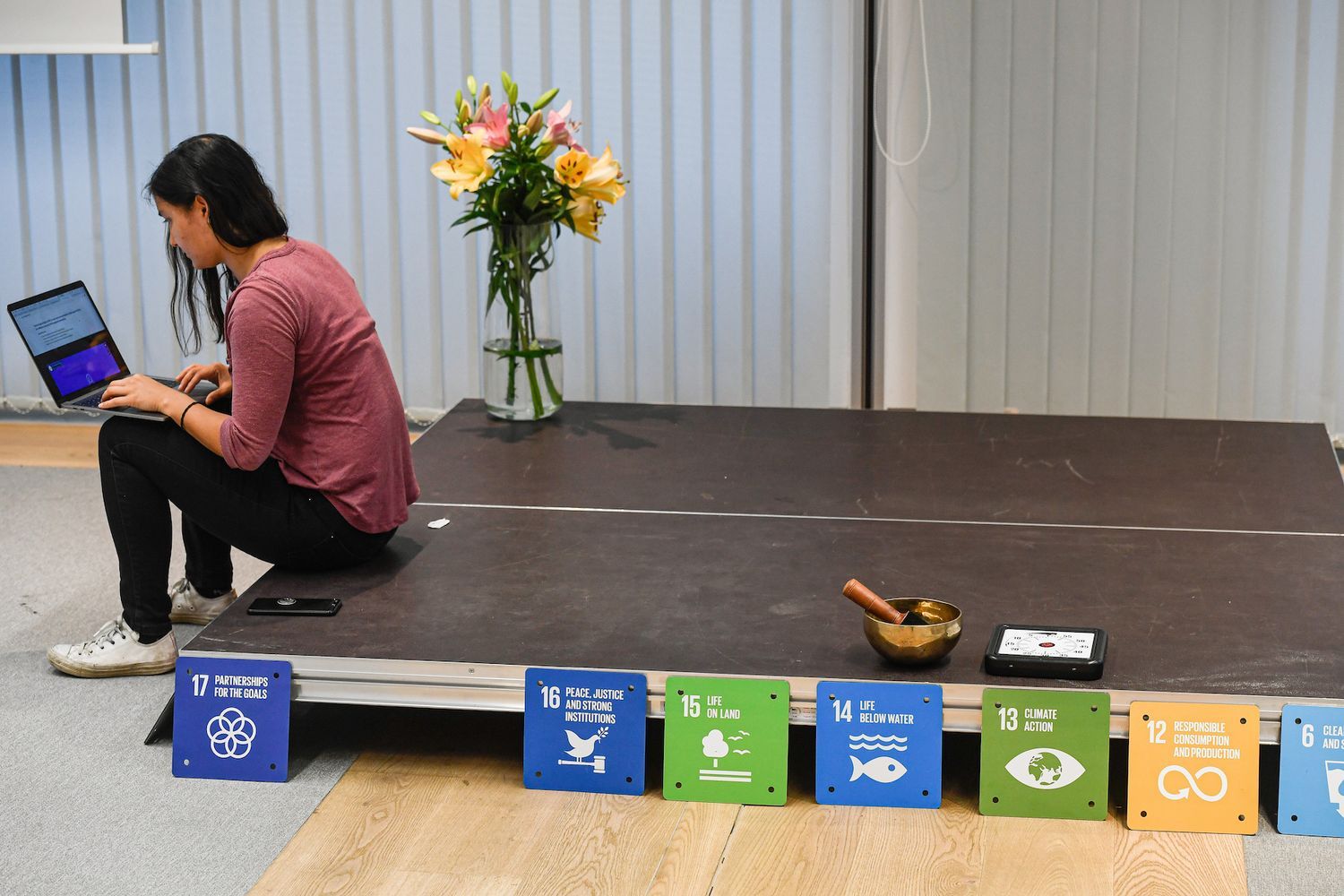 What makes a hackathon successful and how to ensure the solutions are put into action?
It doesn't matter whether 20 or 1,000 people have come up with strategies to tackle the issues: The primary goal of a hackathon is to provide solutions that can be put into action – it is their value proposition and their implementation that matters. Ideally, the outcome of a hackathon has generated a first prototype that can be used and tested in the "real world".
To ensure a focussed approach, clear communication and guidelines are key success factors to coordinate the hackathon in a proper way. By providing clear challenges and making sure each team has a specific topic they are working on, the outcomes can be inspiring, actionable and deliver real value.
Specific prerequisites, such as a reasonable team size (10-15 participants have been proven to be a good size), participants with different skill sets and experienced facilitators and moderators that keep an eye on the communication between teams will propel the development of valuable results.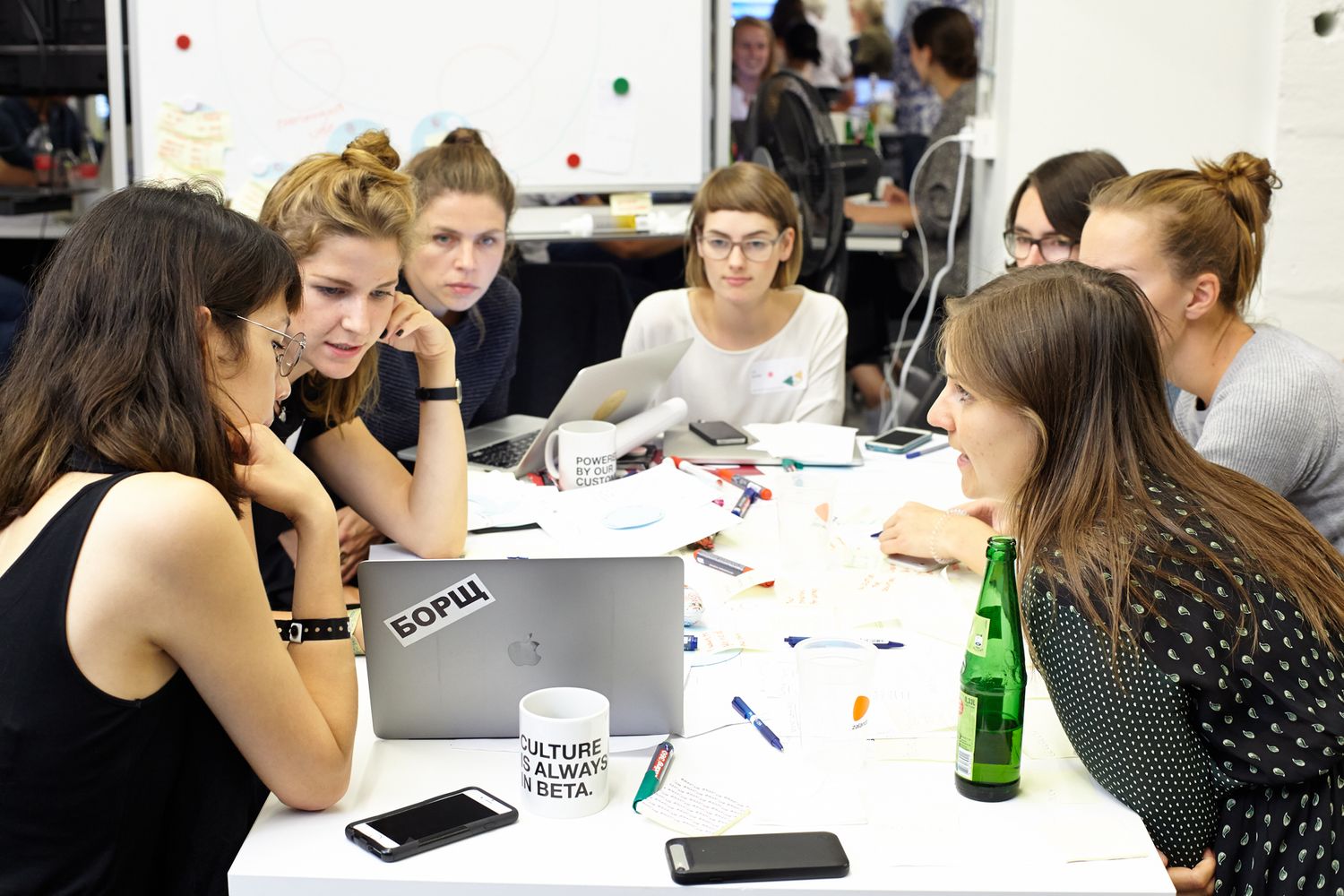 Our favorite approach to hackathons is to match ventures that have been tackling specific issues for quite a while and are committed to their project. In our experience, hackathons with newly formed teams and projects often dissolve after the event has ended. Due to the fact that most participants engage in their free time, staying on track and following through with the projects is quite rare. It takes a lot of time and effort that most participants cannot afford.
In contrast, already existing ventures that have specific issues that can be solved at a hackathon, will be able to use the outcomes to accelerate their results.
Why hackathons are a great way to practice digital skills
Oftentimes, we get the impression that people that are new to hackathons are very hesitant due to their inexperience with tech topics and digital collaboration.
We have created a process and methods to diminish the barriers by providing all participants, ventures, partners and facilitators with a proper setup: It includes a concise introduction on what to expect, which (digital) tools to use and how to apply them to collaborate in an effective manner to create the best outcome possible. As a result, participants learn how to work together remotely, which will come in handy to adapt to new work methods that have been postponed for way too long.
We recommend having a dedicated plan for communication after a hackathon, following up on the action plan that should be a part of the outcome. Through product labs, coaching programs or the participation at incubation programs (such as the N3XTCODER Impact Studio) we make sure that the accomplishments remain useful for the participating ventures. As we mentioned earlier, the efforts to keep a solution up and running require dedication, time and money – resources that can be provided through teams that have been working on these topics for a longer period.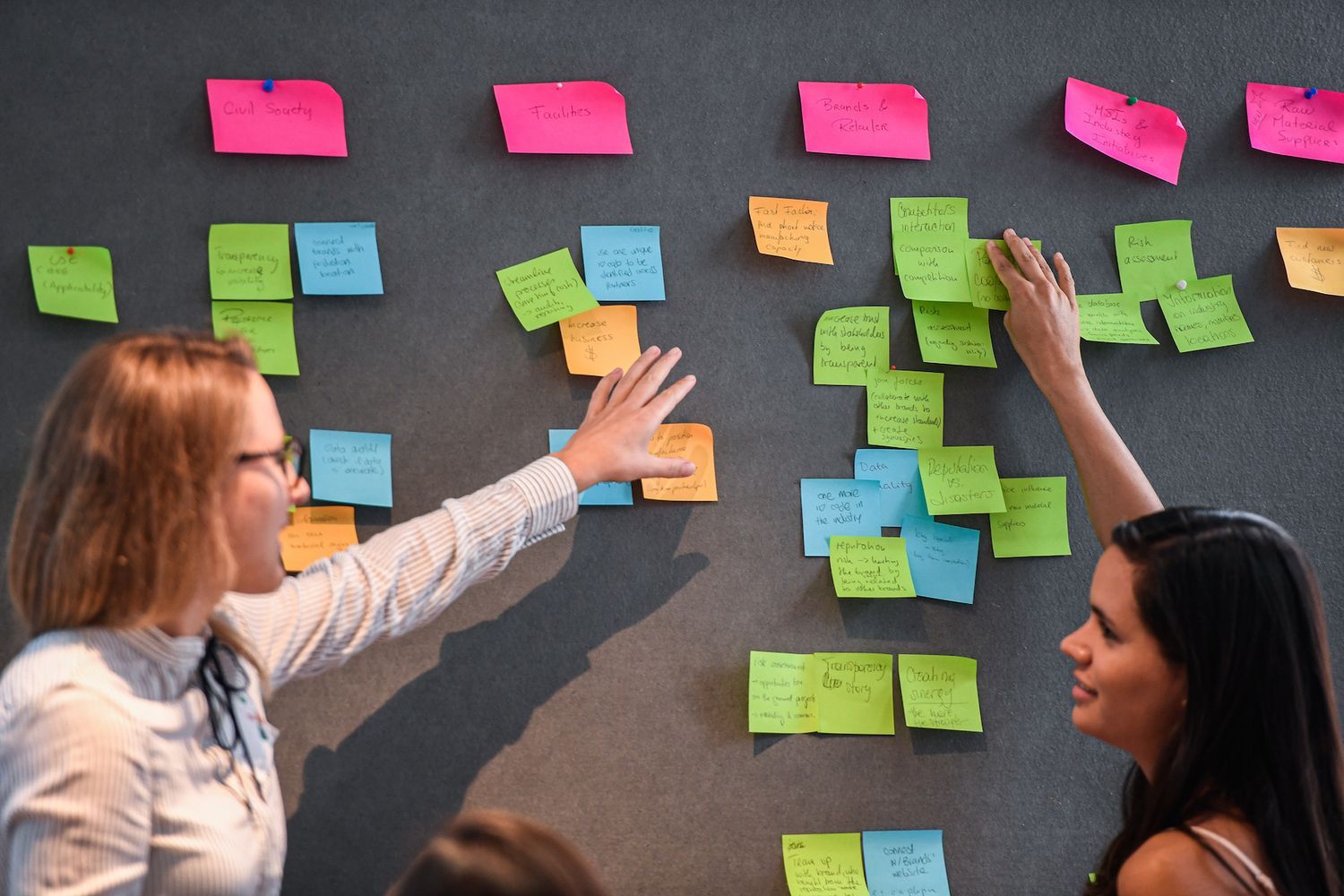 This is the right time to level up your digital skills!
If you are interested in joining our impact formats such as an online hackathon or our next online meetup, sign up for our newsletter to receive the newest info about all our events, jobs and projects and join our meetup group. As a part of the Social Entrepreneurship Netzwerk Deutschland e.V., we have a huge support network that offers many opportunities to engage and create real social impact.
This was the first part about our new online hackathon series. Stay tuned for the next blog posts on this topic – following with our top 10 tools, tips for overcoming organizational and technical hurdles and more.