When
5 November 2019
17:30 - 20:30
How can gamification and behavioral design encourage sustainable development?
Join our new format - Creative Meetup and plant your idea for Treeflix, a new product by betterplace supported by N3XTCODER – to plant millions of trees!
For this meetup, we teamed up with betterplace.org – Germany's largest donation platform and we plan to play things differently this time!
Join us on November 5th at Spielfeld Digital Hub and learn about gamification 4 social innovation from Jonathan Moore (CTO N3XTCODER), André Hornung (Founder of pokoko Studio indie games and product manager at betterplace.org) and Lisa-Sophie Meyer (Marketing Content Editor at betterplace.org).
Put your learnings into action and plant your idea for a green planet!
How it works:
6.30 to 7pm – welcome and registration with free snacks & drinks.
7pm – start of the evening: N3XTCODER & betterplace intro of the new product idea "Treeflix".
Jonathan Moore will give a lightning talk about gamification and behavioral design.
André Hornung will provide insights on how betterplace.org implemented gamification elements and Lisa-Sophie Meyer will tell us more about the new product idea "Treeflix".
With this input about gamification, it's on you to become creative, have fun and compete!
7.30 to 8.30pm - we will split into 5 groups for a creative and focused session with one goal: How to gamify Treeflix, a concept for a new subscription platform to plant trees every month!
While others increase the deforestation, we join forces and become creative to plant millions of trees!
After one hour, each team will have time to present their idea in a 3min. pitch. We will crowdsource the winner. The best idea will be discussed in our next product development session and potentially realized with N3XTCODER Impact Studio and betterplace.
This time we have only a limited number of seats. Be fast, be determined – join us!

Jonathan Moore is a CTO and co-fouunder of N3XTCODER. Jonathan has been developing web applications for almost 2 decades. His expertise as a full stack software engineer builds on experiences from smaller open source projects to large high traffic apps, including 2 successful exits. In his latest roles as a CTO and Director of IT he worked on different highly scalable projects for Berlin-based startup incubator Team Europe and Vertical Media (Gründerszene.de). Now he's dedicating his expertise in technology development for social innovation.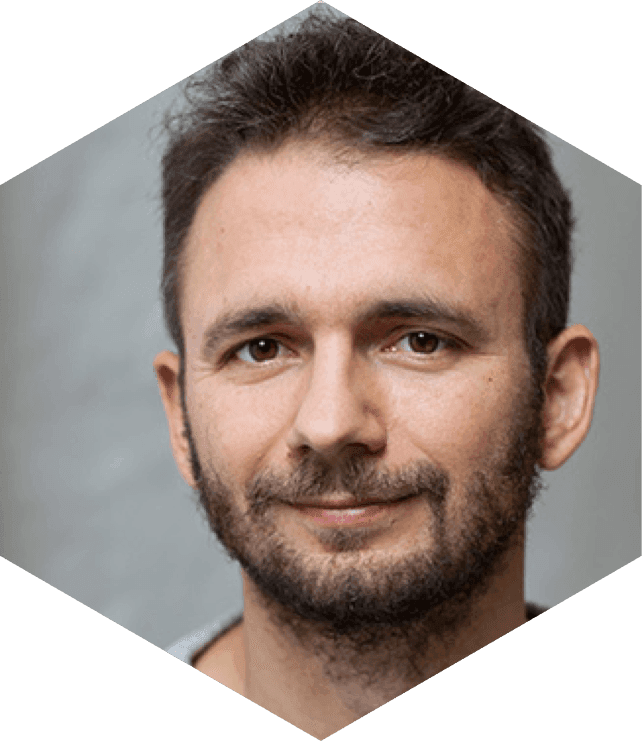 André Hornung is a product manager at the donation platform betterplace.org. He has implemented several game mechanics in the betterplace products. Prior to betterplace, he worked in the games industry for ten years, designing social and mobile games and founding pokoko Studio, a small indie games company.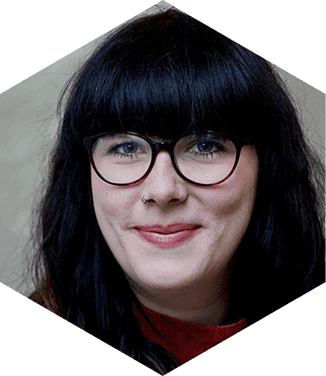 Lisa-Sophie Meyer is a Marketing Content Editor at betterplace.org and the person, who is working on Treeflix project from a day one.
About N3XTCODER
We at N3XTCODER strongly support the Global Goals and aim for all our projects and partners to contribute to one or more of the 17 Global Goals that have been launched by the United Nations in 2015.
A 17-point plan to end poverty, halt climate change and fight injustice and inequality, the Global Goals are the biggest attempt in the history of the human race to make the world a better place.
A plan that 193 governments have agreed, a plan that the world wants and needs. A plan backed by leading business and organisations. A to-do-list for the planet that will only be achieved if everyone plays their part.
N3XTCODER aims to identify and work with the best technology solutions and digital products that have the great potential to tackle the most pressing problems that persist today.
Read more about the Global Goals at www.globalgoals.org
About Spielfeld Digital Hub
Spielfeld Digital Hub is a platform for corporate innovation. As a joint venture between Roland Berger and Visa Inc., Spielfeld enables leading corporates across industries to explore and execute digital opportunities. In an agile work environment, we facilitate new working methods and support organizations in cultural change. Within our space innovators, makers, domain experts and corporates are working side-by-side to build new digital products, services or business models. We offer our infrastructure, network, co-creation formats and community to curate the transformation. We produce and host high profile and community events to proactively moderate discussions about the future.
Impressions from our last meetup: