The Challenge
Financial services are at the very heart of our global economy and the sector has experienced a remarkable transformation in recent years fuelled by digital innovations.
We have to look at those developments and achievements through a social lens and come up with ways to utilise them to create meaningful social impact.
Are you up for it?
The FinTech4Impact Challenge is a 6 month program to accelerate FinTech ideas aiming at creating social impact at scale. You will work with an amazing team, get access to a global financial network, office space at Spielfeld in the heart of Berlin's startup ecosystem and much more. Together we will get your project ready for market!
Why founders work with us:
At the N3XTCODER Impact Studio our mission is to enable tech-driven, social impact founders to build successful, scalable, and socially responsible businesses.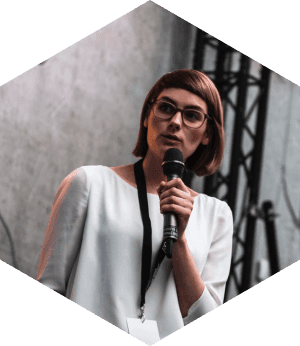 "… we were surrounded by passionate experts and worked over an extended period of time on various topics such as UX, business model refinement and software engineering. We really enjoyed the process of working with N3XTCODER and the results speak for themselves."
Ina Budde, Co-Founder - Circular Fashion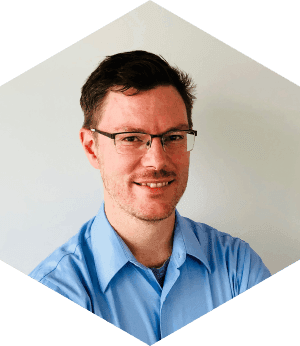 "Working with N3XTCODER was extremely helpful for us; we were able to address and solve a product design problem we had been struggling with for a long time. This enabled us to run a pilot project with a large corporate that really brought our company to the next level."
Nathan Williams, Founder and CEO - Minespider
Benefits for social entrepreneurs:
Selection Criteria
We would like to work on ideas which have the following attributes:
The creation of meaningful and measurable social impact
Potential for industry disruption and/or strong competitive advantage
A Service or Product which is tech-enabled and where a digital solution is core to the idea
Idea is scalable
Strong alignment between impact studio offer and needs/requirements of founder
We are looking for the best ideas under the broad theme of FinTech for social impact.
N3XTCODER Impact Studio
We provide founders with an environment in which they have access to all the resources they need to get their businesses off the ground.
We look for committed founders and brilliant ideas that have the potential to create social impact at scale
We employ a tailored and hands-on approach targeted at solving each business' individual challenges
Together we build products and businesses ready to scale with a clear strategy to maximise social impact
Our studio does not offer a standardised program over a short time period, as many incubators and accelerators do, but tailored, hands-on support targeted at solving the biggest individual challenges the business faces on it's way to the market and rapid growth.
That means that we firstly sit together and determine exactly what the business idea needs to get to get there. We examine all aspects of the idea including product, market, business model and funding requirements and devise a development and execution roadmap.
Based on that we build a support structure around each founder that is best suited to realise the idea and execute the roadmap. We match the right people from our impact studio team and the most skilled techies, industry specialists and venture builders from our N3XTCODER network to put together our founder's dream team.
Founders working with us move to Berlin for 3-6 months, during which we work intensively together to realise the roadmap, adapt if learnings or new circumstances call for it and in addition make sure, by optimising the venture's story/pitch and getting our founders in touch with investors interested to create social impact at scale, that after our time together the businesses can seamlessly continue on its successful growth path.
But even the best team can't do everything so in addition we team up with corporates who provide industry expertise, help with distribution, market insights, relationships, credibility and piloting opportunities. We give our founders access to a global and diverse impact driven community including tech experts, entrepreneurs, foundations supporting impact initiatives, policy makers, legal experts and volunteers eager to change the world with their talents.
We also provide our founders with a little seed money to cover the most essential expenses during our time together.